[ Welcome | Mailing list | Activities | Links | Candi FAQ | Private ]
CandiChat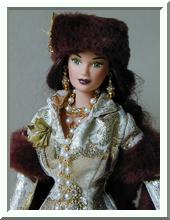 CandiChat started out as a mailing list for Candi Girl collectors. However, we discuss other fashion dolls, too. There are not enough Candis around to talk about them every day, anyway. ;-)
CandiChat is a relatively small mailing list and has a very friendly, personal air. You are invited to join us.
This web site is just a quick hack for now. It will hopefully grow with your contributions as time goes by.
The list archive is available to list members only.

[ Welcome | Mailing list | Activities | Links | Candi FAQ | Private ]
---
Last updated November 14, 2002 by Anja Gerwinski.